Afimilk Representative Office Opens in Krasnodar City, Russia
We are glad to announce the opening of the Afimilk representative office in Krasnodar city at 59/1 Moskoskaya street, Krasnodar.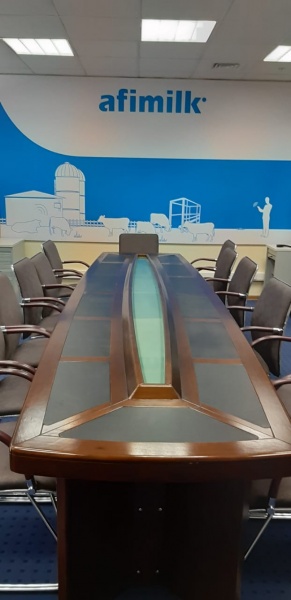 We have opened the Krasnodar office to offer you following services:
Meeting and escorting potential customers of Afimilk dealers from Russia & Belorussia
Seminars and presentations
Demonstration site – AFK Holding & Kuban holding Afimilk farms
Dairy region – Krasnodar, Rostov, Stavropol
Cooperation with University of Agriculture in Krasnodar – education and training of specialists
Dealer network development – increasing the number of dealers
Afimilk spare parts warehouse
The office opened its doors in January 2019 and already hosted a seminar on "Software for Management of the Dairy Complexes, Feeding and Animal's Well-being" together with company Madero Dairy Systems.
We're inviting you to cooperate and participate in our future events! Please follow the information on Afimilk's website.