Afimilks participation in EuroTier 2022
During the 15th-18th of November 2022 , Afimilk were part of over 1,800 exhibitors from 57 countries to take part in the well-known exhibition EuroTier.  
The Exhibition took place in Hanover, Germany, with more than 106,000 visitors from 141 countries.
During the exhibition we promoted many of our products and solutions for the dairy farm. 
You could learn about our cow monitoring solutions such as AfiCollar, our herd management solutions SW AfiFarm and our mobile phone app Afi2Go prime. 
Visitors at our booth also learned about the different options for parlor automation such as our MPC and AfiLab.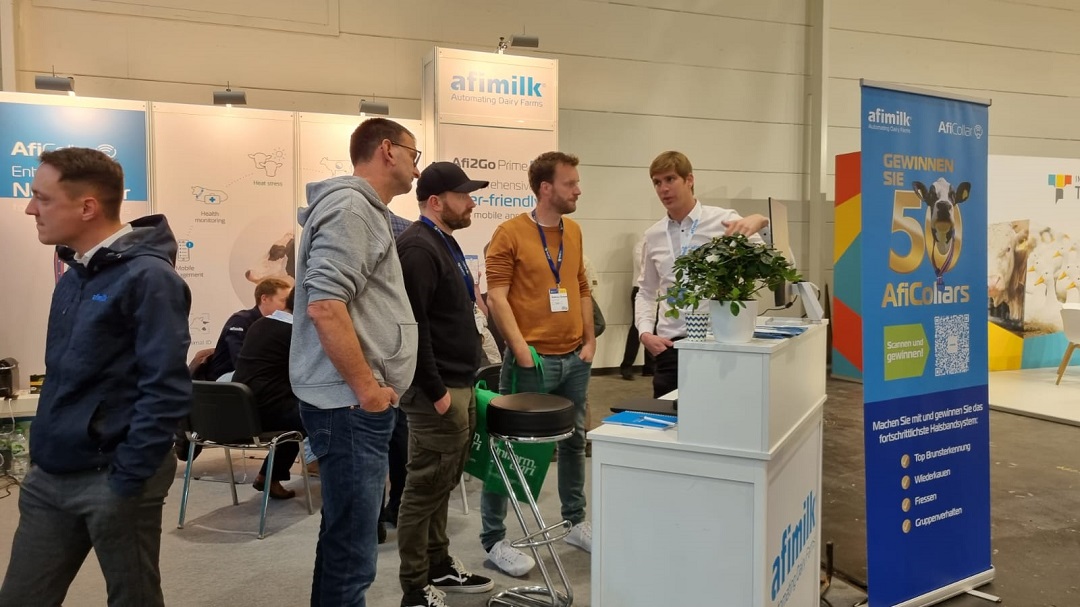 It was our pleasure to meet everyone who stopped by our stand- Friends, Dealers, customers and future customers.
Deals were closed, inquiries were made, and friendly conversations were had.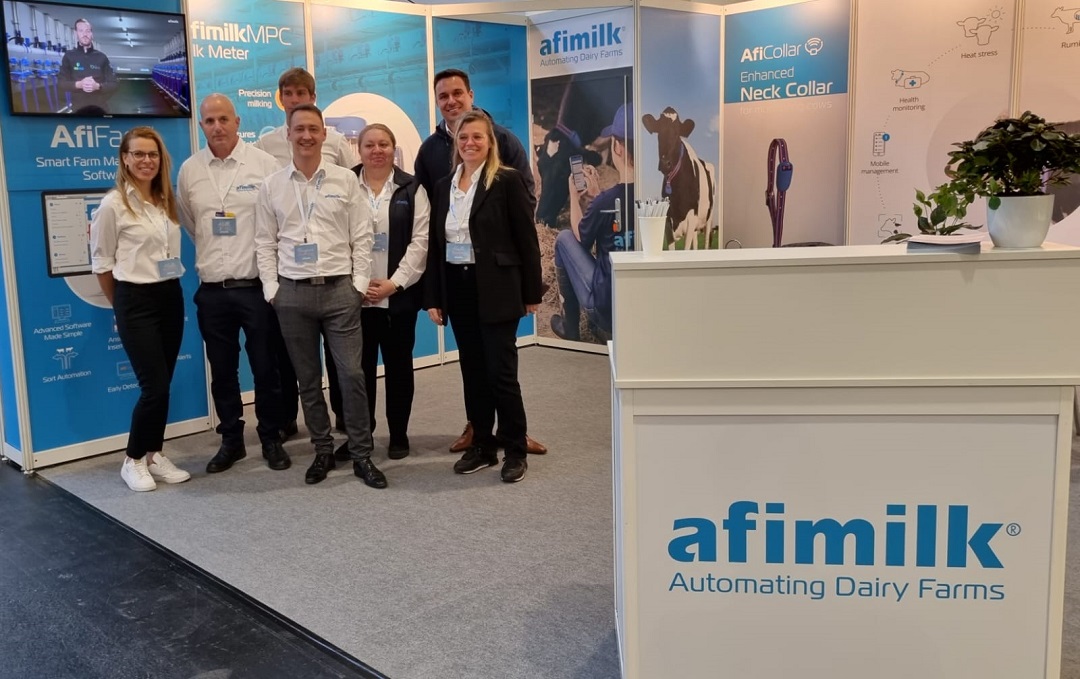 We look forward to meeting again in Hanover for EuroTier 2024 from 12 to 15 of November 2024.