A 2×30 Parallel type parlor manufactured by Afimilk was launched in Samarkand, Uzbekistan.
The Afimilk team wishes a lot of success and high yields to our friends from Samarkand!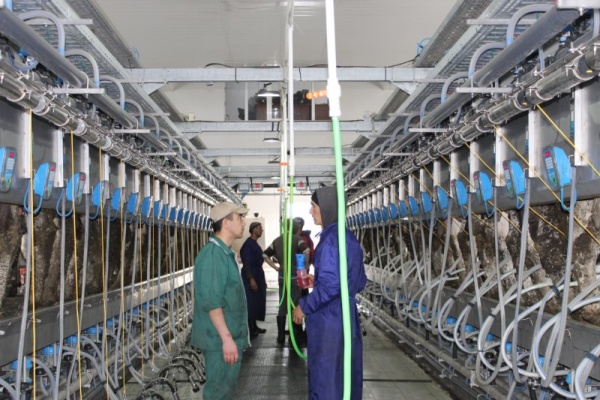 This time the seminar was organized for experienced users of the AfiFarm program. It was attended by engineers, herd managers, breeding specialists from dairy farms of the Leningrad, Voronezh, Vologda and Kaluga regions of Russia. Teachers from Afimilk were Avishay Antman and Ekaterina Mulyavin. As always, the training program was very interesting and intensive, and the atmosphere of the classes was warm and friendly.
Special thanks to the staff of RC Center "PLINOR" for the high level of organization of the event, all-round assistance and support.
We will continue our training programs in 2019. Follow the announcements on our website and on the website of RC PLINOR and do not miss the start of applications for the next seminar. See you again!