Nigel Lok's South African dairy farm, Robhoek, is situated in the Tsitsikamma region of the Eastern Cape. The farm is home to 1800 dairy cattle, with 1200 Holstein cows calving annually. Robhoek is spread across 240 hectares of irrigated ryegrass pasture and plants 60 hectares of maize for silage annually.
Since Nigel started using AfiCollars alongside the Afimilk dairy management system, the conception rate on his farm has gone up significantly and he has been able to spot and remediate problems (such as a recent potentially disastrous outbreak of facial eczema) quicker than ever.
A collar worn around the neck of each cow continuously measures neck movements providing accurate real-time information regarding each cow's rumination and eating time, and neck activity (useful in heat detection). The data from the collars allows farmworkers to extrapolate critical information regarding cow health and wellbeing in real-time.
Additionally, the collars are easy to fit, reliable, and remain securely in place so rarely need to be replaced, adding to the economy of the solution.
Here is a summary of what AfiCollar can do:
Real-time heat alerts
Cows are only fertile for a limited window of approximately 8-16 hours. If the cows are inseminated outside of the fertile window, the egg will not be fertilized and significant resources will have been wasted. With Aficollar, farmers know more accurately when their cows are at their most fertile.  Even those difficult-to-spot cases of silent heat are reliably picked up by AfiCollar. Cows in their fertile window are automatically entered into the "Animals for Insemination Report" so that farmworkers know which cows should be  inseminated that day. While there is always an element of hit-and-miss with insemination, inseminating cows when they are in their fertile window greatly boosts the chances of a successful pregnancy, raising the overall conception rates on the farm.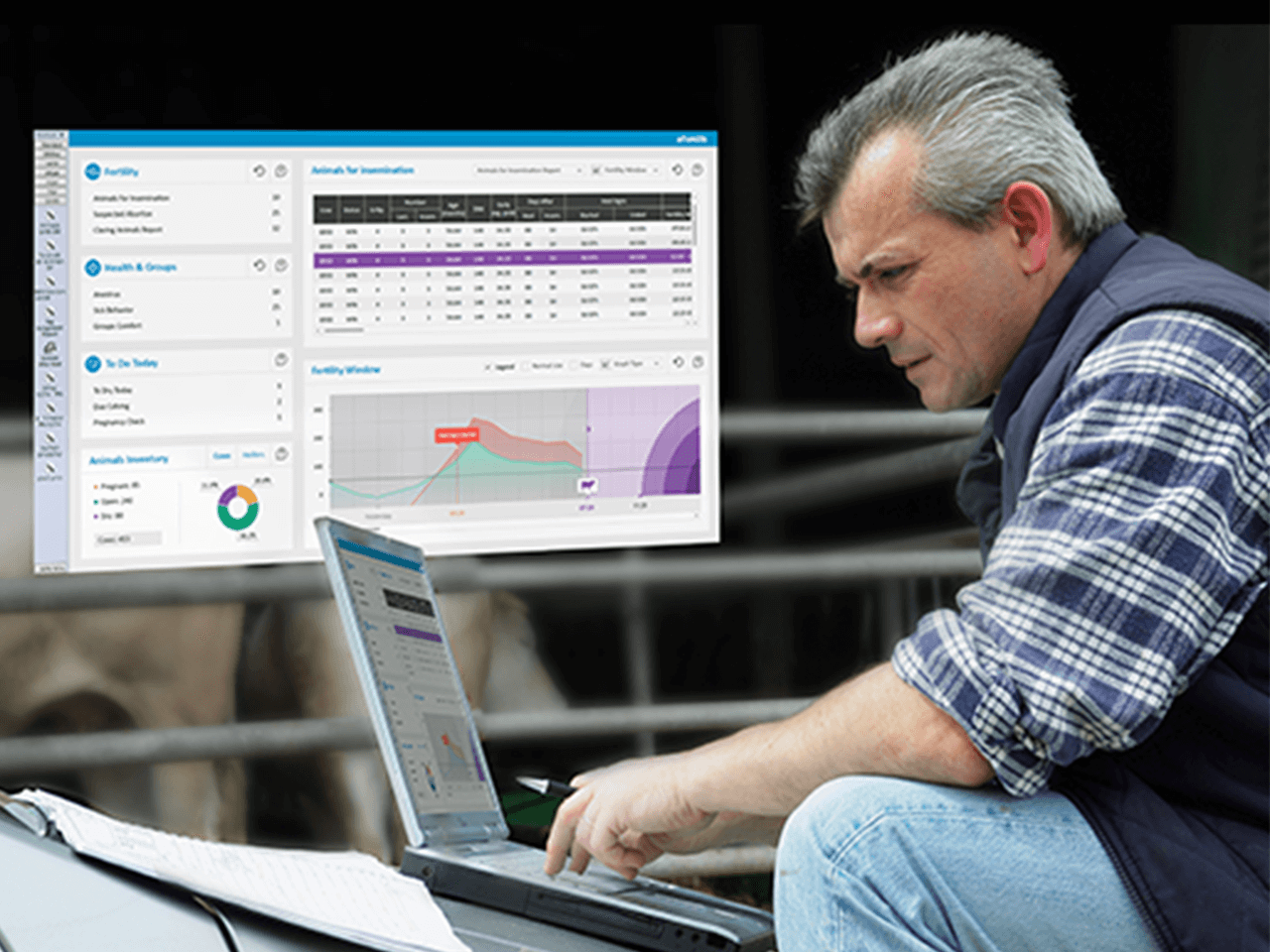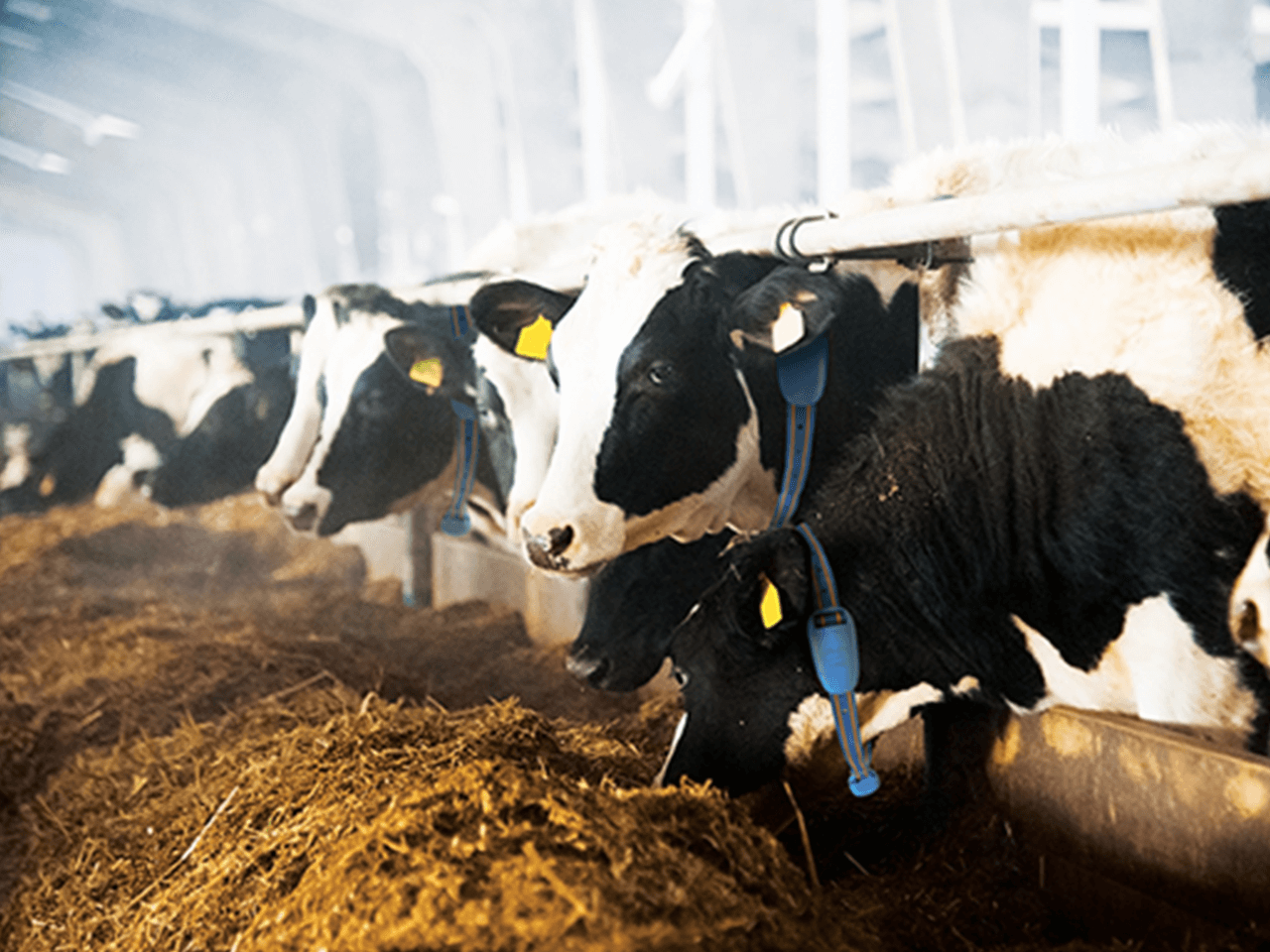 Real-time rumination and eating data – Track eating and rumination 24/7 and receive regular instant alerts about any health changes at the individual, group and herd levels so the cause can be investigated before problems escalate. Spot and eliminate sickness or discomfort much faster than when using visual monitoring alone.
Group-level data for smart decision-making – Group-level data regarding feeding and rumination provides powerful insights to support decision-making. Widespread reduction in feeding in the herd can indicate a problem with the food mixture, sickness, heatstroke, poor conditions, and more. Once alerted that something is up, you can quickly investigate and remediate. Early intervention is key to maintaining smooth farm efficiency.
24/7 peace of mind – Constant wireless detection and management, together with a sophisticated system of alerts, mean that farmers using AfiCollar can rest assured that the farm will run smoothly even without a full staff on-site.
Heat Detection on Robhoek
Robhoek inseminate their cows seasonally with two calving seasons. Since deploying AfiCollar, Robhoek has seen impressive improvements in the efficiency and success of its insemination program, adding up to some impressive savings over time:
Calving rate up – The farm calved 10% more calves in 2021 compared to the previous year when the collars were not yet in use
Lowered usage of fertility drugs – They were able to reduce their reliance on CIDRs (Controlled internal drug release devices for synchronizing estrus) by 20%
Better conception rate – They improved the conception rate to 1.8 straws (of semen) per pregnancy – a very satisfactory score!
Health Detection on Robhoek
When the collar alerts you about any significant changes in rumination or eating times, it could indicate that the relevant cow has a health issue, is in discomfort, or that there is some other problem. On Robhoek, a potentially devastating outbreak of facial eczema was detected and prevented when AfiCollar identified three cows with dramatically lowered rumination and chewing rates and a greatly increased activity rate.
This was a clear sign to farm management that these cows were uncomfortable and further investigation revealed they were suffering from facial eczema – a virulent disease that spreads fast through a herd. For every detected case of facial eczema there are usually another ten as yet undetected so early detection is critical. As AfiCollar picked up the first few cases long before any clinical symptoms would have been visible, a much larger outbreak was prevented. Zinc oxide (12g per day) was immediately added to the cow's feed, remedying the situation and averting disaster.
Nigel was also able to use this data to initiate a preventative program whereby zinc oxide was added to the feed during the summer months to prevent a facial-eczema outbreak during the high-risk season.
Like most industries today, farming is undergoing a transformation driven by the wide availability of data-collection devices that can offer accurate insights into what's actually happening day-to-day on the farm and with the health, fertility, and productivity of each animal. When used in conjunction with other Afimilk products such as the automatic sort gates (AfiSort), and milk parlor automation devices, AfiCollar offers dairy farmers a data-backed solution that helps them make better management decisions, learn from mistakes, and continuously improve their processes, efficiency, and profits. And for the ultimate convenience, all the data farmers need can be accessed centrally through the Afifarm software, or when on the go via the Afi2Go mobile solution. This puts farmers in full control of their farm 24/7 – no matter whether they are on-site or not.